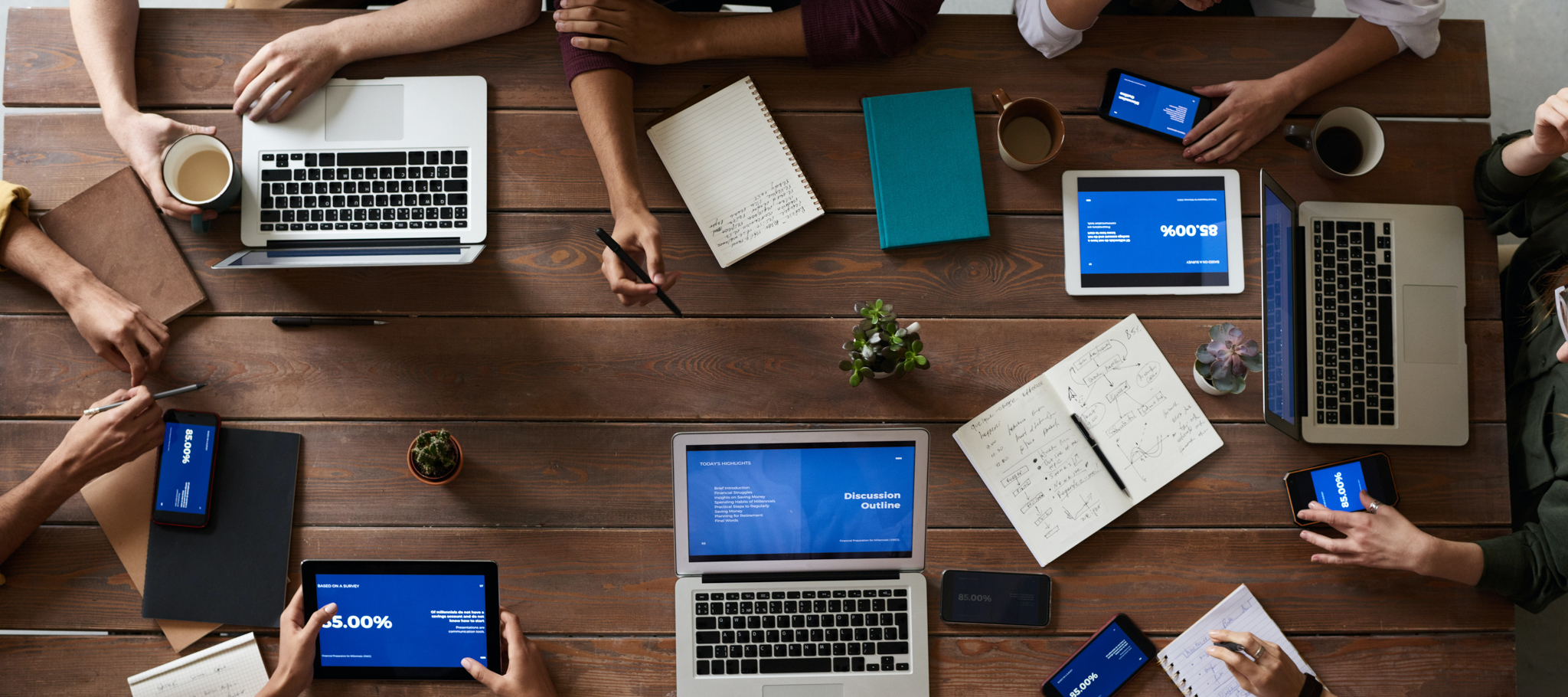 Web vs Desktop Mapping: Which is Best for your Organisation's Use-Case?
The vital factor when deciding whether to use cloud-based or desktop mapping software is what you want to use it for: Go with cloud-based if data visualisation, sharing and organisation-wide usage is important; use desktop GIS software for geospatial power users and specialised functionality.
Cloud-based data storage has transformed the geospatial industry by making data easier to access and share, especially big datasets such as earth observation data. Cloud processing is doing the same by making geospatial software and processing available to more users.
With more organisations realising the interdisciplinary use and applications, as well as benefits of geospatial information, web or cloud-based mapping software is an appealing solution.
Traditional GIS software
GIS software has traditionally been the domain of experts, requiring processing intensive desktop and server software, supporting hardware, and expert knowledge to use and maintain it. The software is generally a blank canvas. On the one hand this means that the sky is the limit in terms of customisability and extensibility. On the other hand, it requires an experienced specialist to source and set up the database and often requires custom development for specific workflows.
Scalability and effectiveness
Online mapping solutions can be used on various devices, in the office and in the field, making it suitable for many situations, including remote working.
Cloud-based solutions, on the other hand, remove the need to install software, manage servers, and are scalable and easy to implement irrespective of an organisation's size. This scalability also means it can be cost-effective for smaller firms who would not usually consider more expensive and specialised desktop software. Because maps are browser-based, they can be accessed on various devices, in the office and in the field. This makes them suitable for a variety of applications, and situations such as remote working.
Cost and data storage
Both desktop and online GIS nowadays have yearly or monthly subscription models, making them a lot more comparable at a cost level. Furthermore, geospatial data storage has become cloud-based even for desktop systems (with access via Web Map Services and other streams), and as more data is being made available in analysis-ready formats, the decision to implement desktop software has become harder to motivate for many organisations.
Your use-case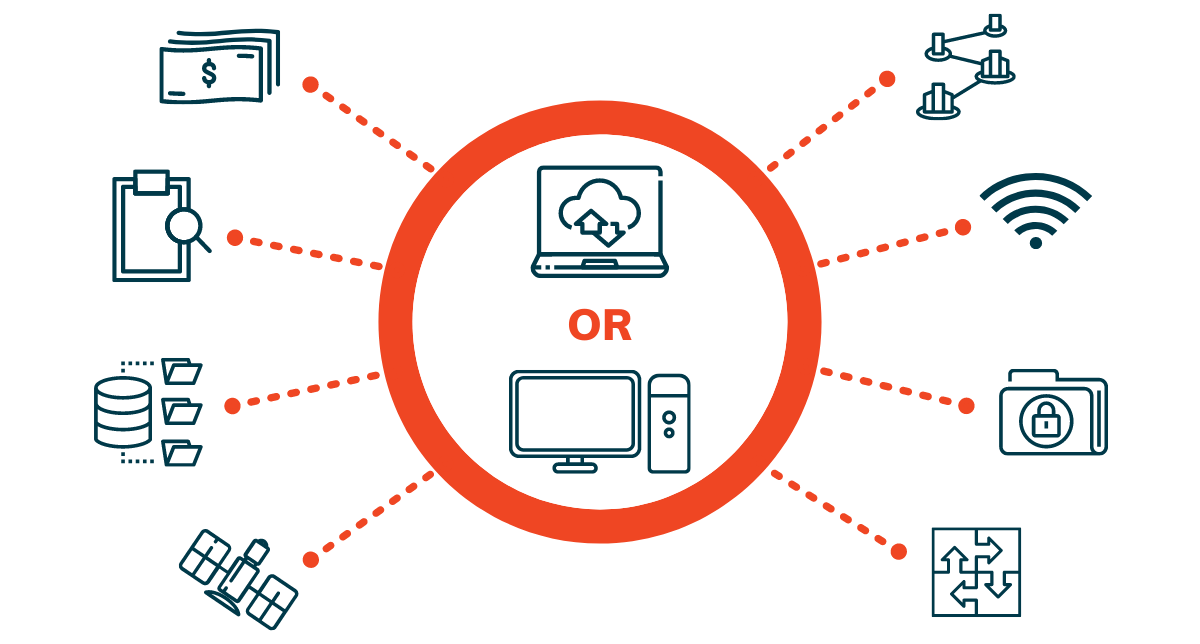 Use-case remains the deciding factor to consider when selecting between cloud or desktop software; an organisation might even decide to use both types in combination, such as purchasing desktop licenses for its GIS unit, but relying on cloud-maps for the rest of the organisation to access, view, tweak and share the geospatial insights.
Desktop mapping solutions is usually best suited to perform complex analyses, and for use on complex datasets such as satellite-based earth observation data, or 3D models. Web mapping solutions tend to be more user friendly, and better suited to sharing and collaborating on maps and geo-data in real-time between various members in an organisation.
The deciding factor when choosing between cloud-based or desktop mapping software is your use-case. What do you want to use it for?
In recent years, desktop GIS software developers have also released cloud-based versions of their software, but since they remain aimed at expert users and complex processing, these solutions are usually expensive and focused on users who would typically use desktop GIS software.
On the flip side, web or online mapping requires a reliable and usually high-speed internet connection to work with data in real-time, and for effective data sharing. When choosing a cloud-based GIS solution, users will be wise to consider how the geodata is delivered and optimised, with solutions such as 1map relying on international data standards that help compress and stream geodata in optimal ways that load fast even over slow internet connections.
Location of servers
Other considerations for choosing cloud mapping, is where the company's servers are located, as that could both improve access speed, but also for compliance with some local and sector-specific privacy and sensitive data laws. It's also worth looking at the cloud providers' security standards, especially for storing sensitive data.
Integration possibilities
Consider also integration options into your existing workflow – be it loading your existing data into the GIS, or exporting and accessing it in your other software. If you plan to use a combination of online and desktop mapping solutions, look at services that offer integrations that can help move data between the systems easily, and at no extra cost.
The solution for any data-driven organisation
Data-driven organisations serious about making data accessible throughout their organisation will greatly benefit from subscribing to at least one online mapping service. This is fast becoming the route for organisations wanting to incorporate spatial intelligence into their interdepartmental workflows.
1map lets cities and companies see and track their data in its real-world context through a collaborative web map.
Talk to us about your unique challenges to find out if we have the solution you need.