We are
Problem SolversInnovatorsVisionaries
We have been solving real-world problems in innovative ways for more than 25 years.
Problem Solvers
We love solving impossible challenges in ground-breaking ways. From our first application of location-based technology in 1992 to our work supporting local government to improve everything from revenue and collections to asset management and citizen engagement, 1map finds solutions to your problems.
Innovators
We developed our software from the ground up, and it is continually evolving. We are on the cutting edge of platforms, hardware, and methodology, leading to incredible efficiency. Our products are not based on what is in the market, but on what our clients need - we don't imitate, we innovate.
Visionaries
Fifty years ago, being able to type was considered a niche skill. Today, kids learn how to type before they can even write. We believe that the destiny of GIS technology is to be incorporated into every organisation and nearly every department, forming a vital part of the decision making framework.
Who We Are
1map is a group of people who passionately apply spatial technology and data to make the world a better place.

1map Spatial Solutions (Pty) Ltd was founded in 2012 by Nic Klopper as a vehicle to provide South Africa with a nationally consistent online GIS (Geographic Information System) portal and street address data.
1map has been developed locally by extremely dedicated, free-thinking problem solvers with decades of experience in local government. It is, therefore, ideally suited to the unique challenges that local governments in the developing world face.
Long-standing relationships with the Surveyor General, Stats SA, NGI, and numerous other South African government institutions, as well as one of the most comprehensive national address databases in the country, mean that 1map provides local government with an unrivalled spatial foundation for financial management, service delivery, and governance.
1map aims to empower municipalities with specialised visualisation tools and data systems to establish a foundation for a truly Smart City. By showing users their data within the context of a map, we give decision-makers the information they need to make quick and effective decisions to the benefit of the municipality. Because 1map is an online system, all authorised stakeholders can have access to the data they need at the touch of a button, improving management effectiveness and governance.
Our Vision
It is our vision that spatial information should be freely available to all that can benefit from it. 1map strives to provide South Africa with a single, nationally consistent online repository for reliable spatial data to enable them to generate value in their industry.
1map is driven by the need to solve problems, and we believe that GIS is a crucial management and productivity tool for a vast range of applications. Every person lives in a physical world, and nearly everything we do has a spatial component. Therefore we believe that by utilising tools to map data in a GIS, we can significantly improve many business and government processes.
GIS as a management tool will contribute towards improved efficiency, productivity, monitoring and ultimately job creation and poverty alleviation - we would like to be part of making it happen.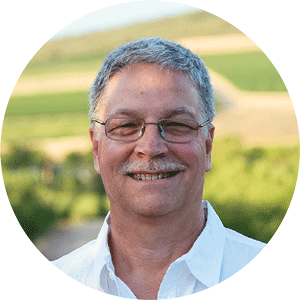 Nic Klopper
Founder
Meet Our Founder
Industrial engineer by training,
software developer by trade.
Nic became fascinated with computers as a student in the 80s. He created a calculator program that he convinced his lecturer to allow him to use during his exams. This set the stage for a lifetime of overcoming challenges with technology.
He started his career writing software for South African municipalities in 1988 and has been developing sustainable solutions for government ever since.
Respected for his integrity and straight shooting - with Nic what you see is what you get.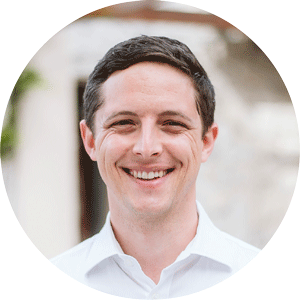 Nicolaas Klopper
Director & CEO
Meet Our CEO
From chartered accountant to
tech innovator.
After starting a career in accounting at Deloitte, Nicolaas joined his father to help move 1map through an ever-changing landscape to new heights.
He passionately utilises his broad skill-set ranging from financial management to data analysis, to solve real-world problems in government and business.
Always looking for a better way to do things, Nicolaas is well-known for his drive for innovation and forward-thinking mindset.
What sets us apart:
We are unique in what we do, how we do it, and the level of passion that we pour into our service offering.
Locally developed
1map has been developed in South Africa, over many years while working closely with many of the local GIS and property management industry. As such, it is tailored to suit the South African market especially as well as the broader African market. By developing and maintaining our software locally, 1map helps to stimulate the economy and create jobs.
Commitment to Ethical Business
1map is committed to ethical business practice. We believe that we deliver a superior product that adds exceptional value and we will never pay bribes or participate in shady business dealings.
Exceptional Data and Software Quality
Nothing at 1map is done to be merely "good enough". Staff are carefully selected for their commitment to excellence, and processes are engineered to offer maximum control over quality while achieving optimal efficiency and pleasant working conditions.
Open source platforms
The entire 1map Online GIS is developed using the latest in open source GIS technology. This has been done after extensive research and comparisons, and after deciding that of all solutions experimented with, it offers the best combination of scalability, performance and cost-effectiveness.
Synergistic partnerships
1map is open to cooperation to achieve its vision, and as such has worked well with several different state departments, organizations, companies and individuals over the years.
Support custodians
1map proudly helps our official data custodians to improve the quality of their data and services. We believe in contributing to the national data assets rather than enhancing separate proprietary copies.