AddressFinder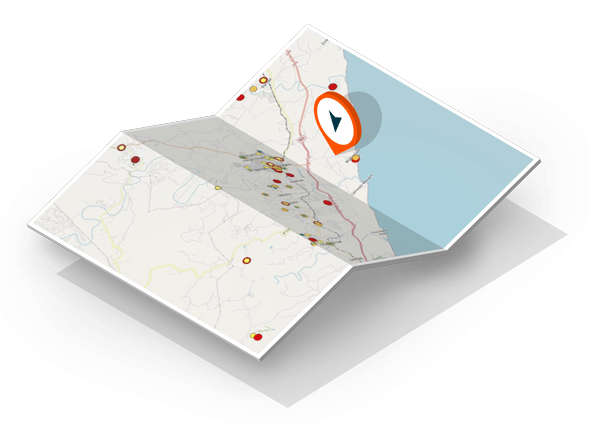 House and Stand number addresses
Multilingual and historic street names
Verify and select location on a map
Sustainable foundation for your property database
The problem is...
South Africa hasthree different address systems:

- Street Numbers

- Stand Numbers

- House Numbers

Street names in South Africa are oftenmultilingual. For example, Church and Kerk or Loop Street and Loopstraat.
Street nameschange. Some residents adopt the new name while others still use the previous name.
International mapping platforms don't make provision for Stand or House Number addresses,excluding the majority of South Africa's population.
International platformsdon't cater to the multilingual nature of our addresses. This results in valid addresses not being found when the language the street name is carried in is incorrect.
Being unable to find a potential customer's addresscould lose you the sale.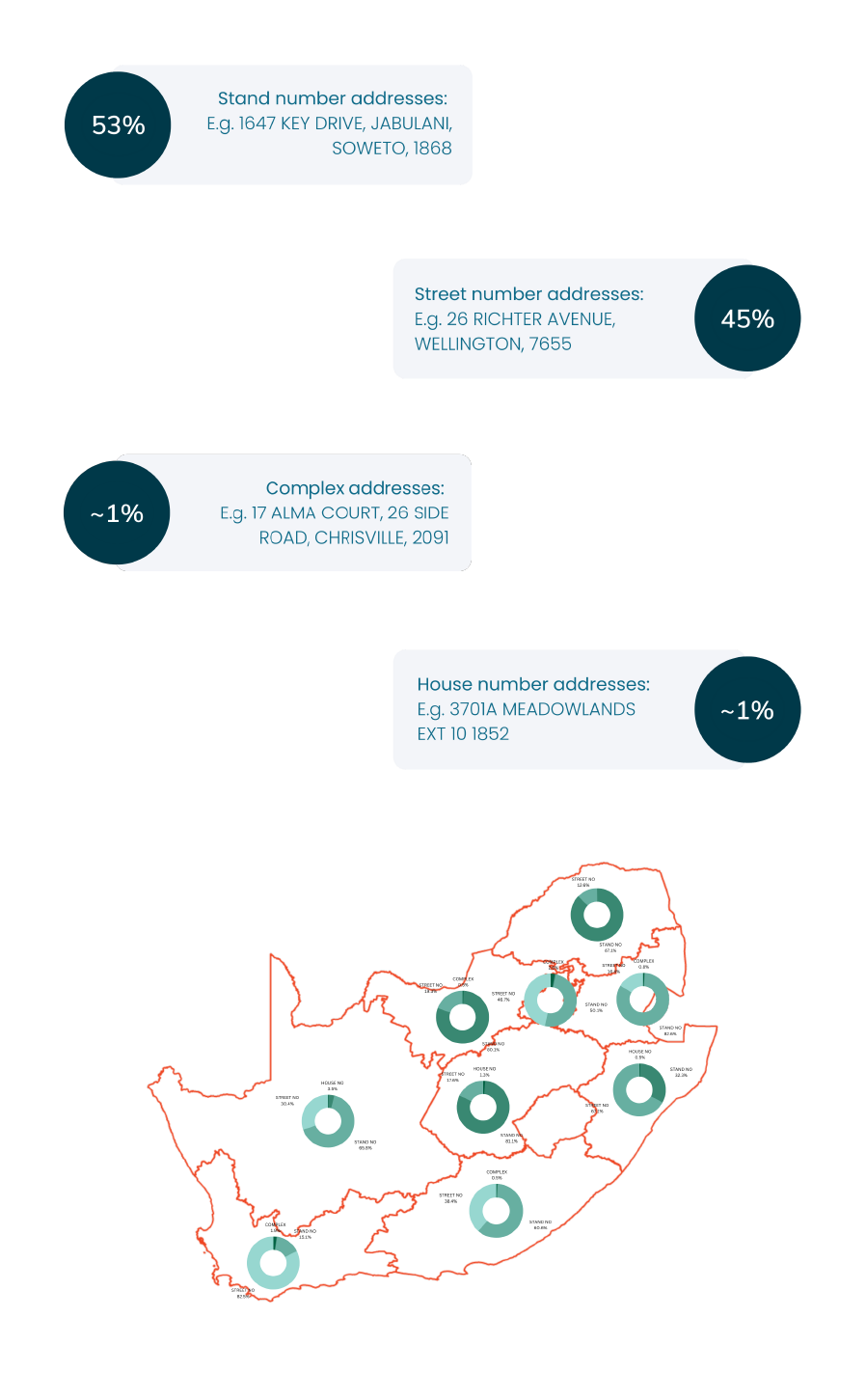 AddressFinder is based on the 1map National Address Database (NAD), a multilingual and meticulously researched database covering all of South Africa.
Our powerful algorithm searches across different languages, styling conventions and address types to ensure addresses are found.
It links each location to the registered property's national ID number. This allows for effortless reconciliation between different databases.
Test our AddressFinder below:
1map's AddressFinder consists of a map and search bar that uses 1map's powerful API to pinpoint your users' locations. Accurately pinpointed locations mean fewer potential customers are lost.
A user can use three ways to find their location:
Typing into the address search bar
By clicking on the geolocation button
By dragging to the correct location on the map
Try it out!
Get your Access Token
Register for a 1map account and we'll supply your token
Embed your AddressFinder
Add the AddressFinder code files and place a few lines of html on your page
Make it your own
We'll help you with your styling and we have various customization options to suit your needs